The Best Available Cleaning Services in Bartonville IL
Staying ahead of the curve with your local business means employing the best cleaning services in Bartonville IL. After all, a clean shop is one that attracts more customers, enjoys better employee performance and sees less workplace sickness and accidents occur. At the end of the day, you'll find the right janitorial service can keep your company afloat. Thus, you must find a professional cleaner you can rely on. As such, look no further than Corporate Clean.
Corporate Clean has the expertise and dedication you need when looking for a professional cleaning company. With over 30 years of experience, our staff offers the best service available in the Greater Peoria area. We have represented numerous high-profile clients and small businesses alike. From cleaning office floors to clearing out a construction site, we've done it all. To see how we can tailor our services to your company, give our office a call.
What to Expect from Quality Cleaners
In our mission to be the best commercial cleaning company for Central Illinois, Corporate Clean embodies traits you can expect in expert cleaners. Our services, value and expertise are what make us the number one choice for many businesses throughout Peoria and the surrounding areas.
Expert Services

As a cleaner for offices, retail spaces and more, we offer the services you'd come to expect. For example, we provide restroom cleaning, window cleaning, garbage removal, floor cleaning, floor waxing, workstation sanitation and other services. Additionally, with more industrial-focused businesses, we offer building maintenance services and comprehensive floor care.

Tailored Value

No two businesses are the same. Thus, we understand cleaning needs may change from facility to facility. So, to accommodate for every industry, we tailor our pricing and contracts to your unique business. There are no "blanket" price options with Corporate Clean. We will sit down with you, make suggestions, listen to your needs and write a contract that best works for you.

The Latest Advancements

So, to stay ahead of the curve, Corporate Clean is always growing and adapting to the ever-changing janitorial landscape. We continually incorporate the latest in cleaning methods and newest in equipment and supplies. Furthermore, we match the right tools with the correct industry. We know we can't count on "one size fits all," so we strive always to be flexible.

Professionalism with a Smile

Our cleaning staff and managers are some of the best in the business. All our employees go through a rigorous hiring process, where they are appropriately vetted and trained to be the best. Additionally, we train our managers to inspire and lead our staff with confidence you can count on. When you hire our company, you can rest assured to be getting the best cleaners around.
Why is Cleanliness Key?
Many businesses throughout Illinois and the US decide to forgo professional cleaning services. However, if not correctly cleaning your facility, you, your customers and your employees can suffer. A clean facility can lead to:
Increased employee happiness and production
Fewer sick days
A safer work environment
A sense of professionalism
Increased traffic for your storefront
Higher customer satisfaction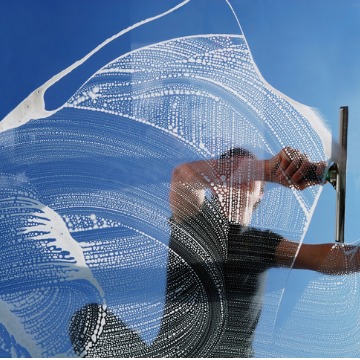 Who Do We Serve?
Truthfully, our cleaning services in Bartonville IL are available for almost any industry. For example, we train our janitorial staff to handle the cleaning of:
Call Our Office
The need for friendly and reliable cleaning services in Bartonville IL and the surrounding areas is constant. Be sure to find exactly what you're looking for when you hire the professionals at Corporate Clean. Contact us today at 309-228-9268 to ask about a quote for your business. Also, we are located at 4417 Entec Dr, Bartonville, IL 61607.