Custom Cleaning Contracts Peoria IL Has a Say In
Every place of business comes with its own, unique list of cleaning needs and priorities. Because of this, Corporate Clean takes a proactive approach to discover the small things that many commercial cleaning companies don't know to ask. For example, maybe your office needs to be dusted twice a week to keep your allergies at bay. However, farfetched or out-of-the-box, we ask the questions that need to be asked. During our initial walkthrough, we collect all the information we need to propose detailed, custom cleaning contracts Peoria IL business owners will be impressed with. We always clean thoroughly, so why not be meticulous from the start?
What, When, and How Often
No responsible business owner wants to throw money at unnecessary services just to get a packaged deal. That is why all of our cleaning contracts are designed specifically for your business. So, while an experienced member of our staff will provide a professional recommendation, you always have the final say. Some things to consider when working with a Corporate Clean representative to create your contract are:
Services – Every business has unique cleaning needs based on multiple factors such as industry, size, and the number of individual workspaces. Let us know about preferred cleaning products or areas that may not need as much attention.
Schedule – If you have a conference call on speaker phone every morning at 9 am, that's probably not the ideal time for us to come. Luckily, we are very flexible when it comes to scheduling. Just let us know what is best for you and your personnel. We always make it work when we can.
Frequency – We offer comprehensive cleaning plans on a weekly, monthly or annual basis, or a combination of all 3. We're happy to provide extra help around the holidays or a deeper spring cleaning.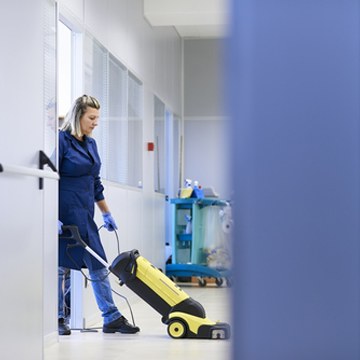 Corporate Clean works with our clients to create custom cleaning contracts Peoria IL businesses tend to renew over and over again. Please let us know if you have special requests or preferences and we will do our best to accommodate them. Who knows? It could even save you some money!
Are you putting company dollars toward a cleaning package that includes carpet shampooing when you only have hardwood floors? Give Corporate Clean a call at (309) 693-1556 for the custom cleaning contracts Peoria IL deserves. We can help!